Why do I choose the low-level light therapy Celluma in my esthetics practice?
To manage a variety of pain and skin conditions (provides three different wavelengths to work synergistically)
Safe, clinically proven, and FDA cleared
Non-toxic, non-invasive manner to achieve healthy, youthful glow
Flexible, and conforms closely to the treatment area for optimal effectiveness unlike other LED devices
The only all-in-one low level light therapy device designed
Celluma is part of my Signature Facial because research done in multiple studies have shown significant improvement regarding the tone, softness, smoothness, elasticity and firmness of skin after the application of specific wavelengths of light energy to tissue.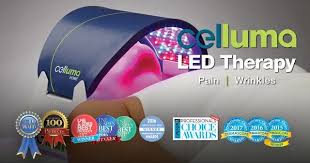 ___________________________________________________________
Do you experience a lot of dryness during winter months?
You probably wonder why your daily moisturizer doesn't solve this problem. It's because when the air outside is cold and dry, water in our skin evaporates more quickly. A good oil added to your daily regimen will prevent the trans epidermal water loss, the evaporation of the water that our skin contains.
My recommendation is Medik8 Glow Oil a blend of 12 essential oils. Mix a few drops with your moisturizer.
Also, the Sqoom Technology with the innovative xCential H+ serum that I use during the "Hydra Boost Relaxing" facial give the skin intensive moisture and make it look beautiful and more radiant. If you have any questions, please give me a call! I'd be happy to talk to you more about your moisturizing regimen and the Medik8 Glow Oil.