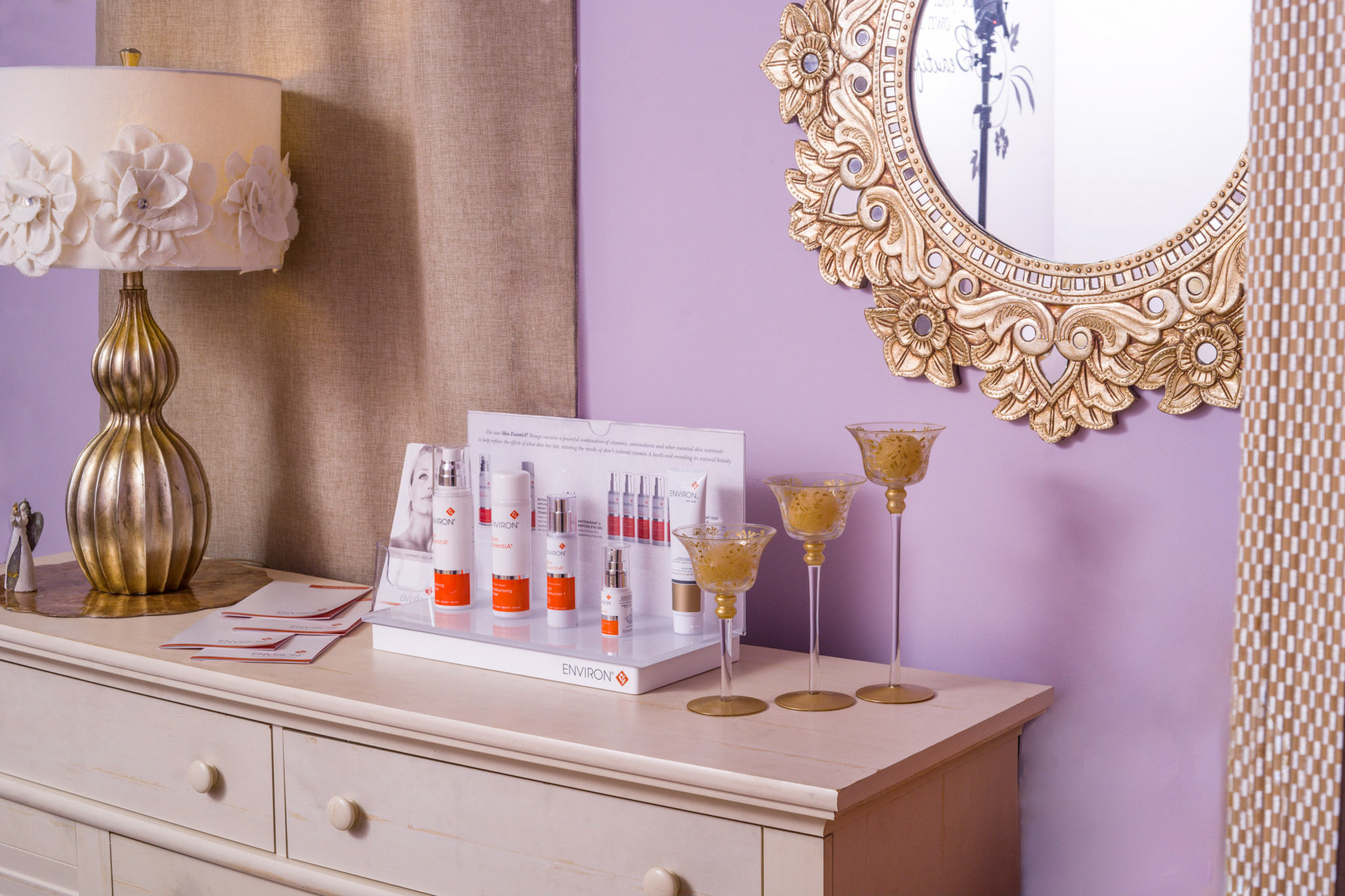 Don't worry if you don't know what products to choose… Oana will select the right products according to your skin's condition at the time of treatment. All products are available for purchase on location.
---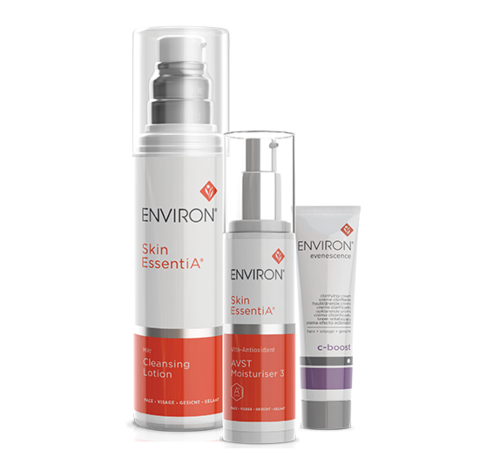 ---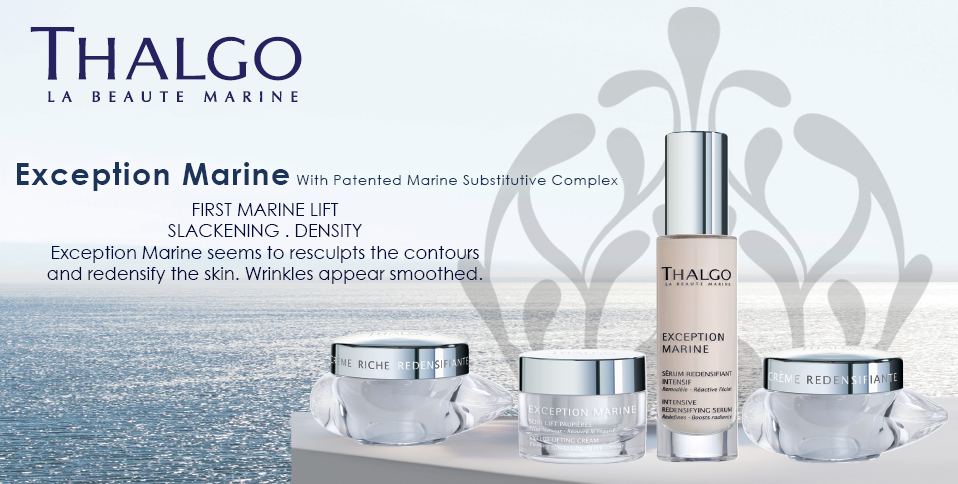 ---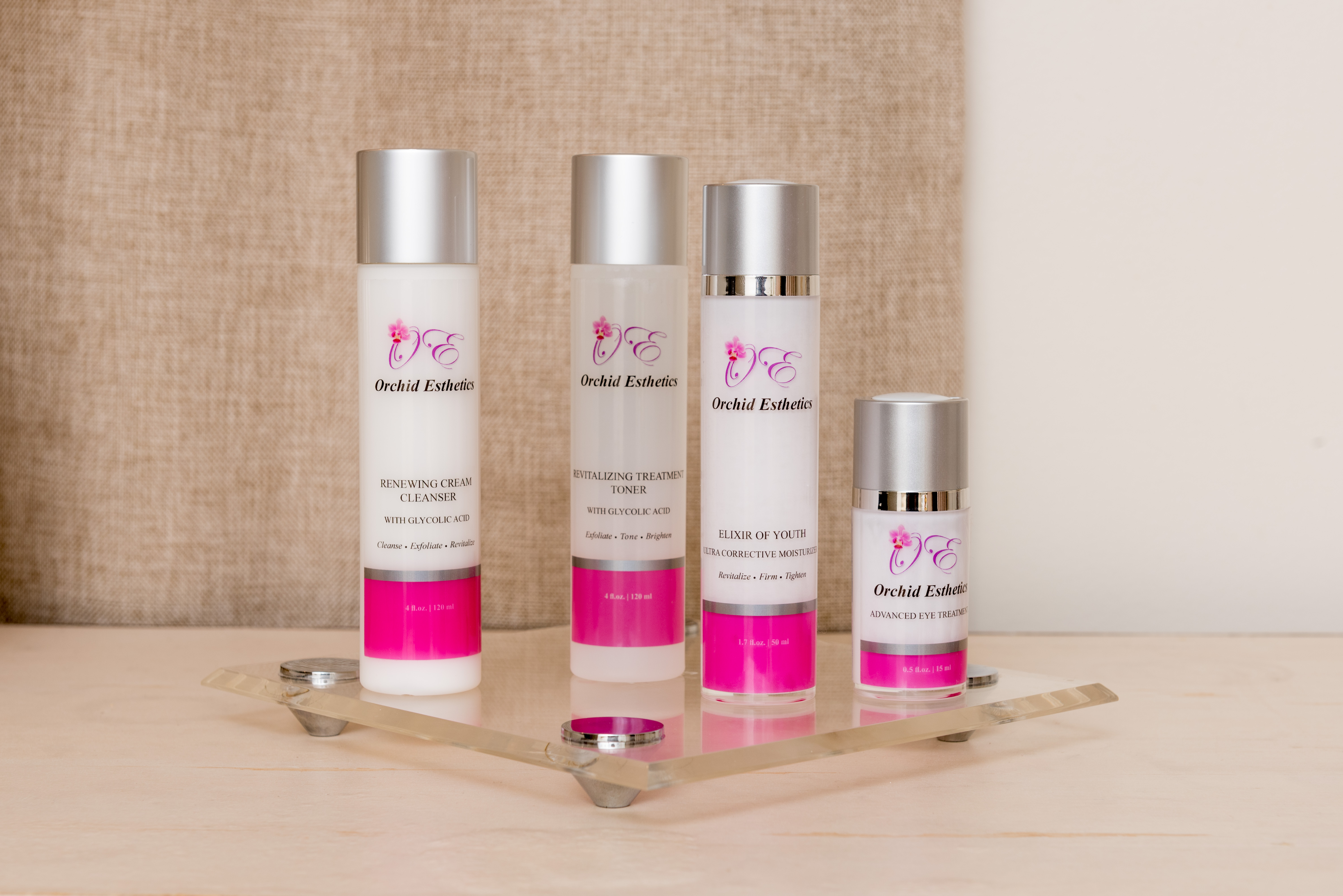 ---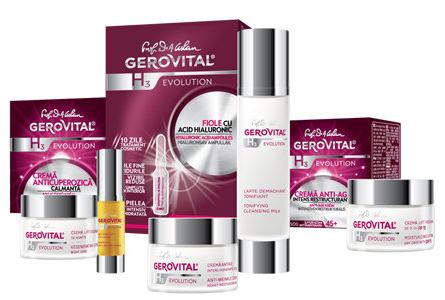 ---
ENVIRON SKINCARE products were formulated by Dr. Des Fernandes, world-renowned plastic surgeon. All the products contain medical grade ingredients, are free from fragrance, preservatives, colorants, and they target many concerns including lines, wrinkles, aging, pigmentation and dullness. Recommended by dermatologists and beauty gurus everywhere, Environ skin care has been the platinum standard for the most effective vitamin A based products in step-up strengths, without prescription, for all stages of your skin's life. The Environ moisturizers have been awarded by the Swiss Vitamin Institute which verifies that the products tested contain the vitamin strength declared. This guarantees the active effectiveness specified by Environ. The consumer gets a quality product with the stated active vitamin content which fulfills the promise of real results.
---
THALGO, is a French skincare known for its beautiful marine products. It combines the power of the sea water, algae, and plankton. Throughout the years, Thalgo has been awarded with prizes such as: Marie Claire Prize, Cosmetique Oscar, Grand Prix Nouvelles Esthetiques, L'Elixir. It's free of parabens, mineral oil, propylene glycol, GMO's, and ingredients of animal origin.
---
ORCHID ESTHETICS SKINCARE, an anti-aging and corrective solution developed in collaboration with a Canadian leading manufacturer with a goal to provide products that create real results. The products contain a concentration of clinically tested active ingredients, powerful peptides, minerals, botanical extracts, acids, and cutting-edge skin revitalizers.
---
GEROVITAL, a Romanian skincare produced on the basis of Dr. Ana Aslan's original formula, especially made for the prevention and treatment of mature skin.